TEACHER APPRECIATION


If you are a teacher,
this Sat., Aug. 1st,
-20% off entire order!
STICKERS in the BARGAIN STORE
-75%
6 BOXES OF PAPER
50 sheets for $6.00
100 sheets for $10.00
Thank you for all you do!


+++++++++++++++


"INK ON - INK OFF"
THERE ARE A FEW PLACES OPEN IN TODAY'S CLASS
SIMPLY SAMMI'S CLEVERNESS
Sat., Aug., 1st, 1-3 p.m.
Once again have you playing with Ranger Distress Inks. You'll apply several colors, and through their magic of reacting with water, then it will be INK OFF. What is left are beautiful backgrounds. Then the fun begins!! Watch your finishing touch bring out the full beauty.
---
SIMPLY SAMMI'S CLEVERNESS

DUE to popular demand -
Another class has been added!!
Tuesday, August 11th 1-3
Saturday, August 15th 10-12
$24.00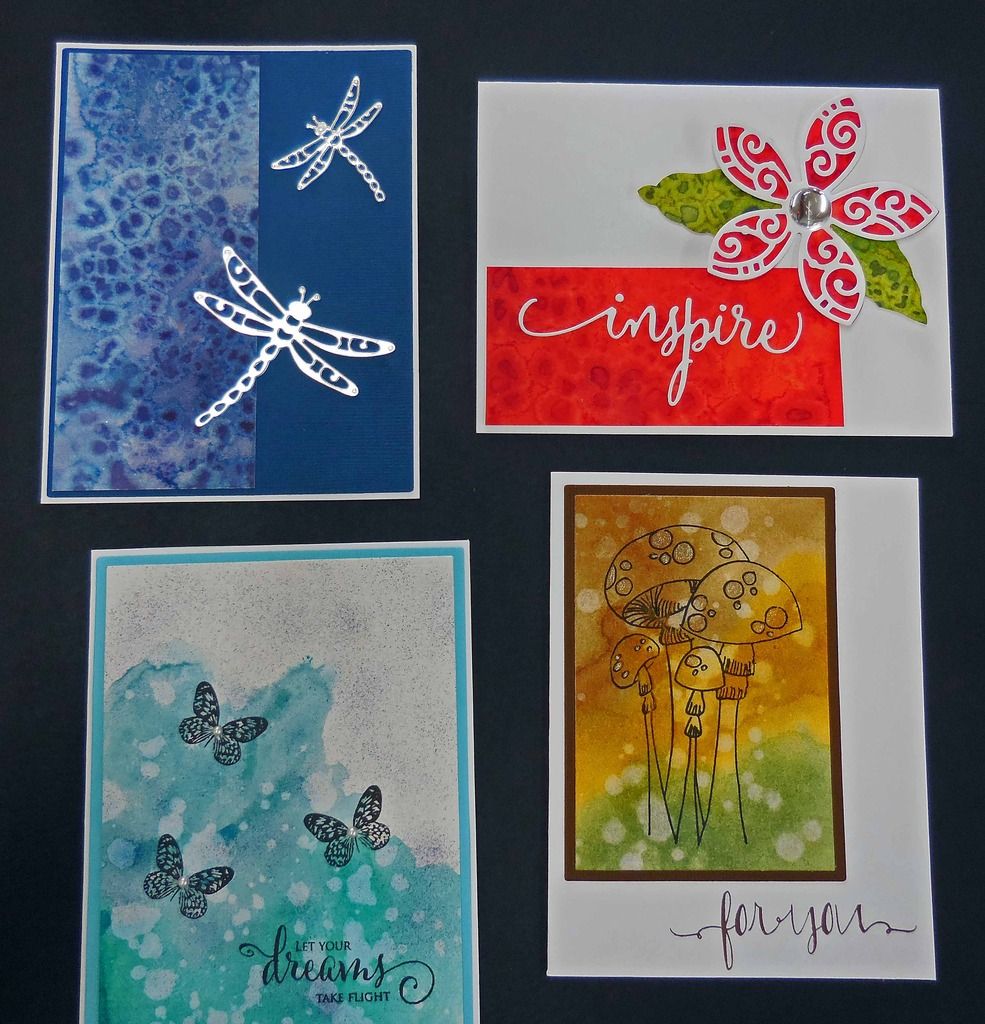 These four cards revisit an old technique using Ranger Distress Ink Refills, salt, and splatter. Learn to create this beautiful watercolor background using a variety of colors. AND of course, one of my cards will include my secret way to adhere intricate dies to your cardstock without them pulling up--even when using a water color method!!
Please bring: scissors, glue, cutter, and tweezers. Call to reserve your spot. Classes fill up fast!
---
w/Salli!!
Friday, August 14th, 1-3:30 p.m.
&
Saturday, August 15th, 1-3:30 p.m.
Make these three beautiful cards using Elizabeth Craft products (her stickers and shimmer sheets). The stickers (which are the black "outlines" above create a reservoir for you to paint in). In addition, try something new if you haven't already -Distress Markers!!! This is a wonderful medium. Learn to watercolor with them! Also, learn how to texturize the shimmer sheets using embossing folders to add dimension to your cards and match your theme. They simulate metal and create a beautiful accompaniment to your cards. Call the Cottage to reserve your spot.

Supplies to Bring

: Scissors, adhesive, pop dots, cutter, and a watercolor brush (I use the Tim Holtz Detail Aqua Brush). Class fee $24
---
SIMPLY SAMMI'S CLEVERNESS
Tuesday, August 18th
1 - 3
$24.00
Make these four beautiful cards inspired by Penny Black dies/stamps with a Sammi twist. Sammi has 'softened' the look by changing out the look for softer tones. Same Penny Black dies and stamps!!!! You can use these cards for any occasion--just change out the sentiments. You'll learn a variety of techniques. Come and learn something new. These cards are stunning. They sparkle and shine.
---
SIMPLY SAMMI'S CLEVERNESS!!!
DUE to popular demand -
YES! Another class has been added!!
TUESDAY, August 25th, 2015
1 - 3
$24.00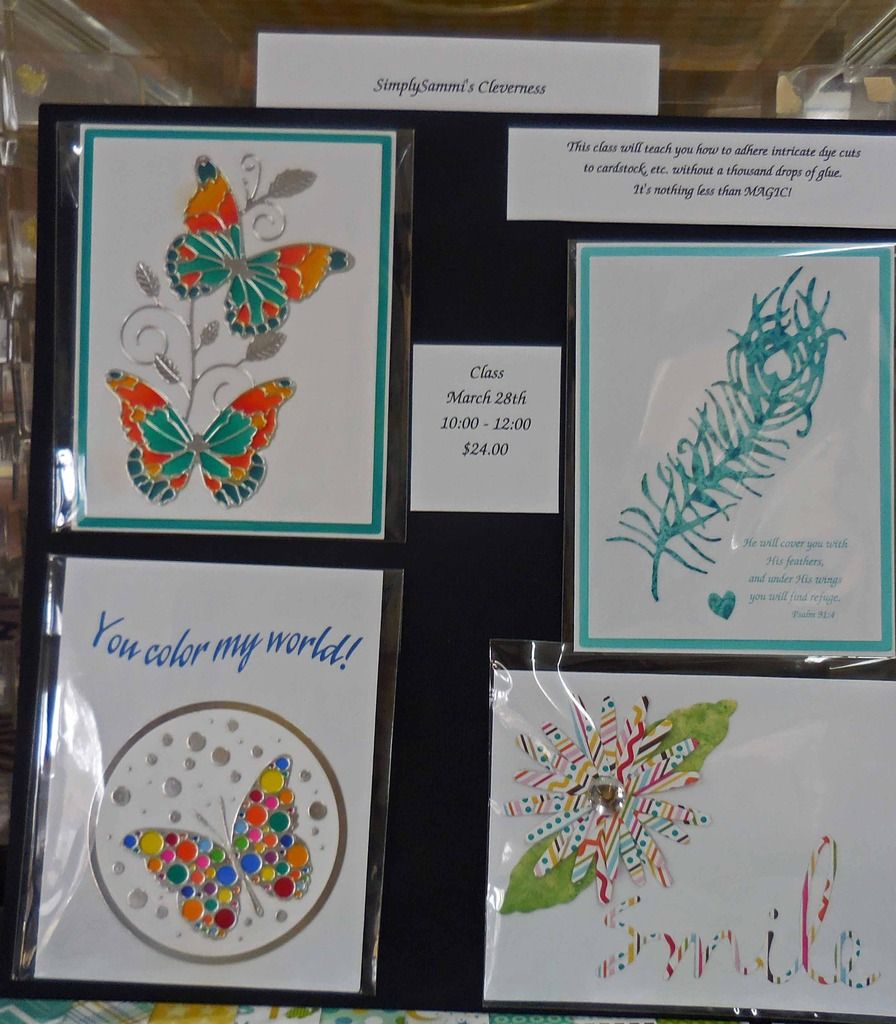 This class will teach you a new technique to adhere very intricate die cuts to cardstock, metallics, watercolor paper, etc.. without using a thousand drops of glue!!! The seal is so complete and tight you can use copic pens with no underbleed. I guarantee you will be amazed by the simplicity of the technique, but also thrilled by it's many possible uses.

For the BUTTERFLIES CARD:
Please bring what you use to color your cards. I will have paper suitable for copics and also water color (i.e. Tombo Markers, etc.) This will not be a class including instructions for coloring.

The Feather card will be offered with a choice of three sayings about feathers; and a choice of two colors: aqua or purple.

The "You Color My World" will also be offered as "Happy Birthday."

PLEASE BRING BASIC TOOL KIT, INCLUDING ADHESIVES & TWEEZERS
---
Stacie did it again!!
kit is $45.00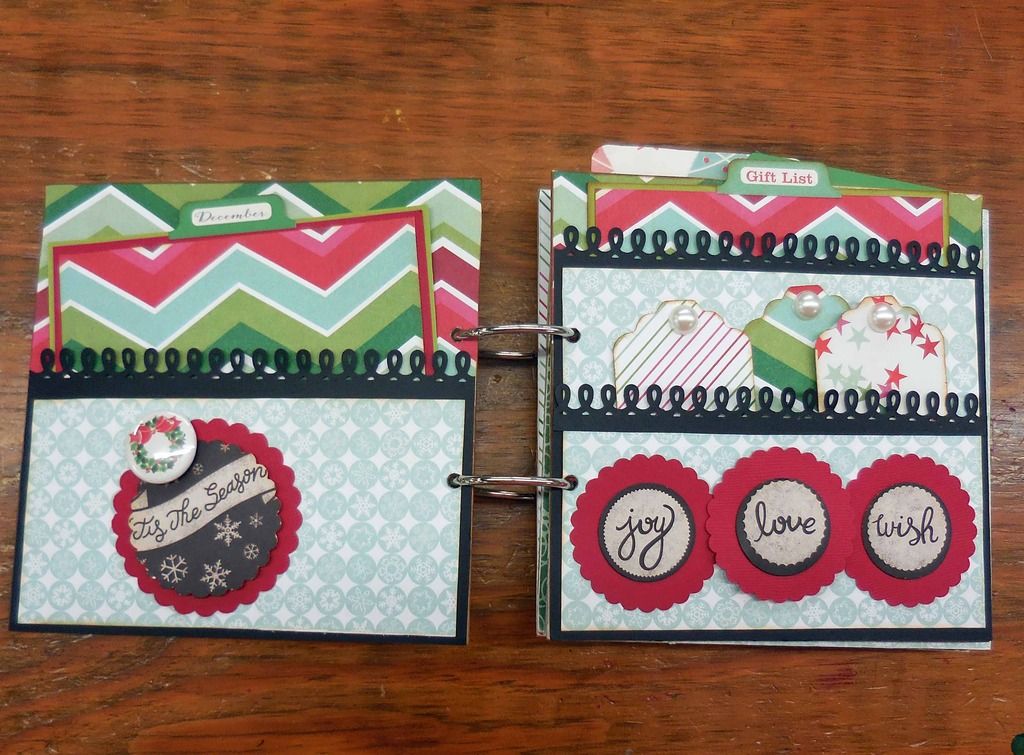 Never to early to start scrapping your Christmas pictures. Have you even done last years'???
"THREE-TIMES THE DESIGN"
AUGUST'S CARD KIT
---
GREAT IMPRESSI0NS
JULY BOARD & STAMPS
ARE HERE
BIG SALE

6 Boxes of

CLEARANCE PAPERS




$ 6.00 FOR 50 sheets


$10.00 FOR 100 sheets
.10 for every sheet after

We are s

till working on getting the


New Bargain Store set up!!


IT'S A BIG JOB!!




------------------------------------------

----------------------------------
---
---
SIMPLY SAMMI'S CLEVERNESS
For the Love of Gold
Sat., July 25th, 1-3


$24.00
Learn how to make 'fake' gold nuggets, play with Ranger inks and embossing
powders. You will also use the salt and spatter technique as well as adhere
intricate die cuts using Sammi's special magic without using tiny drops of
glue. You will have two hours of fun and learn new techniques to use in
your card making. Bring your general tool kit
(scissors, glue, etc.). Call to reserve your spot.
---
--------------------------------------
LOOK -
What Stacie did this time!!!
Perfect to do for a Special Friend
or Give kit as a Gift
Call about the kits at the Store
Book size is 8 x 8
SINGLE 1-PAGE LAYOUT
BUY NOW!!


$199.00



The new Sizzix Big Shot Plus die-cutting machine redefines die-cutting with
a 9" wide opening to perfectly cut and emboss many different 8 1⁄2" x 11"
materials. Its larger working area easily accommodates A4 size embossing
folders and larger format cards for added creativity.
* Compatible with all Sizzix dies and embossing folders up to 9" wide
* Measures 15 3⁄4" x 11 3⁄4" x 7 1⁄2"
* Perfectly cuts and embosses many different 8 1⁄2" x 11" materials
* Easily accommodates larger format cards
* Includes a platform system and a pair of Cutting Pads